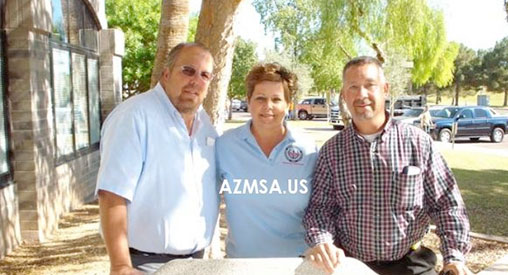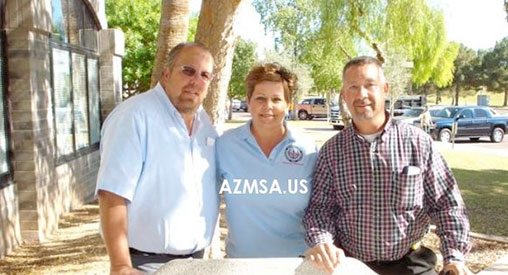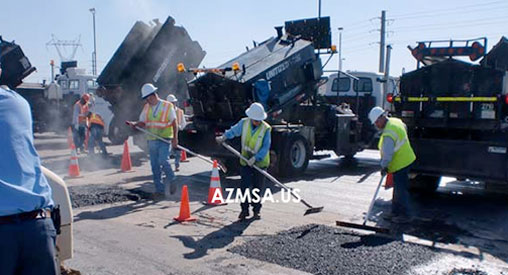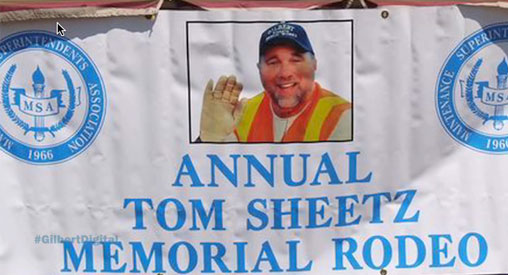 [rev_slider Main]
TIME TO RENEW YOUR MEMBERSHIP
APPLICATION FOR MEMBERSHIP AZMSA
A First for Arizona Chapter
Our very own Lory Warren won the prestigious Peter Walsh Award at the 2013 conference held in Sacramento. It's a first for Arizona and a first for any woman.
Here is what she had to say: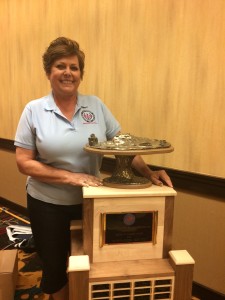 I am so grateful to be counted among the special people who are the past recipients of this award. It is important to me for a number of reasons. At the top of the list is that it shows me that you see how much I care about our organization. I have been a part of a great many non-profits. I only commit to those who have the desire and the ability to make someone else's life better. I have seen that happen within MSA on numerous occasions. Most of the time it's related to our scholarships, networking, training and education efforts. It is also on a much more personal level. We share not only our work experience but our lives. Weddings, funerals, births, hunting, fishing, vacations and special events are another part of the MSA family story. There are not many non-profits as old as ours. I attribute that to our passion, our drive and our unity.
My husband, Robert, has encouraged and inspired me to be a better person. I believe that we should strive to have relationships with someone that makes you a better person and you make them a better person. MSA fulfills that description admirably. You have made me a better person and I sincerely hope that I have done the same for you.
Thank you for this special recognition of my efforts.
The Arizona Chapter of the Maintenance Superintendents Association was a dream that Tom Sheetz had in 1996.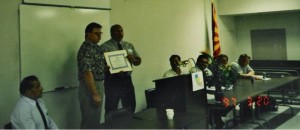 Being the kind of man he was, he made sure that dream became a reality. In March of 1997, The Arizona Chapter, under the leadership of Tom Sheetz, officially became a chapter of the Maintenance Superintendents Association. Tom's dream lives on as AZMSA celebrates its 17th birthday this year.
Our Mission
The Maintenance Superintendents Association is supported by a membership comprised of Mid Management Municipal, County, State and Special District employees who are responsible for, and dedicated to the cost effective maintenance of the Public infrastructure, and the commercial entrepreneurs who supply them with the equipment, materials and technical support to carry out this vital mission. The Association is also dedicated to the ongoing education of its members and the dissemination of available safety procedures.
Who We Are
a diverse group of professionals
AZMSA is comprised of a diverse group of professionals from Public Works Directors to Equipment Operators and is supported by a variety of Vendors that provide the tools, equipment, materials and knowledge necessary for us to do our jobs with excellence.
What is ASK MSA?
industry specific communication
Ask MSA is a means for MSA professionals to communicate & inform each other about topics in their field. Ask MSA consists of Discussion Lists where messages posted to a list are distributed to all subscribed members of that list.
Anyone can post a message, but be aware these are moderated & messages will only be distributed to the subscribed members. Messages that have been distributed to the list are also archived for a certain period for review. As a member, you will receive discussion contributions & questions via your email in individual or digest form if a subscribed member.
Education and Professional Development
MSA is a leader in providing you educational opportunities and professional development in the field of Public Works. Whether you need to earn a degree, certificate, entering the industry, seeking a promotion or just to improve on your leadership, management and communications skills, MSA has a program for you. With community college programs, local chapter educational events or our annual conference, chances are we have a program for you.
National Organization
Be sure to check out the National MSA Website