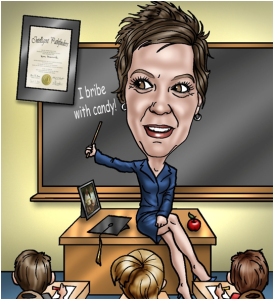 Lory Warren, Adjunct Faculty at a local community college and past Public Works Supervisor with 35 years experience, will meet the education and training needs of your staff
Same syllabus, same curriculum, same quality education for a fraction of the cost. All classes certified by the AZ Maintenance Superintendent's Association.
Certificate of Completion issued to students who successfully complete the course criteria.
8 Hour Classes
Basics of Asphalt and Concrete
Building an "A-Team"
Communications: Difficult ones and making ideas "Stick"
Doing a quality Performance Evaluation
 40 Hour Classes
Introduction to Public Works
Basic Public Works Supervision
Advanced Public Works Supervision
Public Work Inspections
Classes can be tailored to meet your specific municipality's codes and standards. The basics do not change. Our quality is adapted to your needs.
Bring Education to your future managers and supervisors!
Intelligent Pathfinders LLC
Lory Warren 520-256-2007
IntelligentPathFinders@live.com